| | |
| --- | --- |
| Genre | ambient, folk, new age, psychedelic, space music |
#1 Don Robertson (born Donald Irwin Robertson, December 5, 1922, Beijing, China) was an American songwriter and pianist, mostly in the country and popular music genres.
He was inducted into the Nashville Songwriters Hall of Fame in 1972. As a performer, he hit the US Top 10 with "The Happy Whistler" in 1956. The track reached #8 in the UK Singles Chart the same year. It sold over one million copies, and was awarded a gold disc.
He composed or co-composed with Hal Blair, many hits for other musicians, including Elvis Presley who recorded over a dozen of Robertson's songs, five of which appeared in Presley's numerous films.
#2 Composer Don Robertson, not to be confused with the country music songwriter by the same name, was born in Colorado and began studying music with conductor/pianist Antonia Brico at the early age of 3. He attended Colorado University, Julliard School of Music, and the Institute of Ethnomusicology at UCLA, and has studied composition privately with composer Morton Feldman, counterpoint with Leonard Stein, tabla with Swapan Chaudhuri and Shankar Ghosh, and ragas with David Trasoff.
As one of the first wave of American students of North Indian classical music, he wrote the first instruction book for tabla, published by Peer-Southern International in 1968. At that time he also made his astounding discovery of the base chord for negative music that he named the duochord. Based on this discovery, Don recorded his first album on Mercury Records' Limelight Label the following year. Called Dawn (a play on his name and a reference to the dawning of a new age), it was the first album of what would later become the new age music genre. The album, produced by Abe "Voco" Kesh (also the producer for the band Blue Cheer - the first heavy metal band), also incorporated music based on the duochord along with some of the very first - and most powerful - heavy metal music ever recorded. Dawn featured positive music on side one of the album, and negative music on side two. A collage, created by Robertson for the back cover, described the polarization of dark and light that is playing out in America today.
Robertson recorded his second new age album Celestial Ascent in 1979 and released it on his DBR Music label in the bourgeoning new age genre. Purchasing synthesizer keyboards the following year, he recorded Resurrection, his first album of pop-classical music. Don began giving concerts shared with composer/multi-instrumentalist Constance Demby and recorded new-age composer Aeoleah's first album in his home studio. Following this, he purchased one of the first digital music computers, the Synclavier II, and recorded his first two albums of digital classical music: Digital Symphony No. 1: Anthem, and Digital Symphony No. 2: Starmusic. By 2003, he had composed and created his Digital Symphonies 3 through 8. Robertson's acoustic classical works include Kopavi, a ballet for orchestra and chorus, the Southern Wind string quartet, and the Jubilation Mass for orchestra and chorus.
He is the author of the popular music website DoveSong.com that went online in March, 1997.
His desire to move from instrumental to vocal music resulted in the 2002 book Songwriting for Dummies written with his wife Mary Ellen Bickford and songwriter Jim Peterick. In 2008 he released is first album of pop-classical songs called "Songs of Love and Joy." Don and Mary Ellen live in Nashville USA, when he is not visiting the classical music centers in Europe.
Further information about Don Robertson can be found at www.DonRobertsonMusic.com.
Source
Top Tracks 1
The Happy Whistler
2
Why?
3
Dawn
4
Contemplation
5
Where?
6
The Candle
7
Belief
8
Horizons Beyond Infinity
9
Gymnopedie 10
The Happy Whistler - Remastered 2000
Top Albums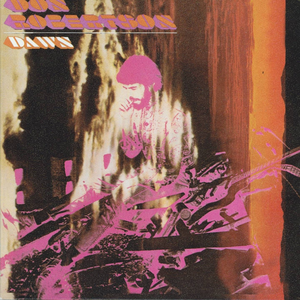 Billboard Top 100 Of 1956
tracks
From CD - orig. Capitol 3391
tracks